UPCOMING - BAY ONE, GHAZIR
-
A cosmopolitan luxury:
Located near one of the busiest streets of GHAZIR, NEXT to Casino Du Liban, Ghazir project is a high-end residential and chalets resort that guarantees to give you an ultimate experience.
Standing out in quality and style:
Designed to stand out on the outside as much as on the inside, the resort is of  a modern and sleek look using all the right material and specifications to make this project a brilliant one.
Divided into four different blocs that stretch on a 5 stories-high building, ghazir project offers medium-size of 101 chalets with dimensions ranging between 90m2 and 200m2, giving opportunity for all desires to be satisfied, an ideal setting for all  families.
Its anti-seismic structural design and fire prevention design, according to the French code.
Each chalet, regardless of its size, benefits from first choice Italian marble and European ceramics, top quality plumbing networks and sanitary fixtures, high quality European kitchen cabinets, high-end Kone elevators, an underground parking space . The double-glazed windows and double walls allow you to enjoy the beautiful scenery of the sea.
Creating an escape from the city, Ghazir projects transports you into a haven of quietness.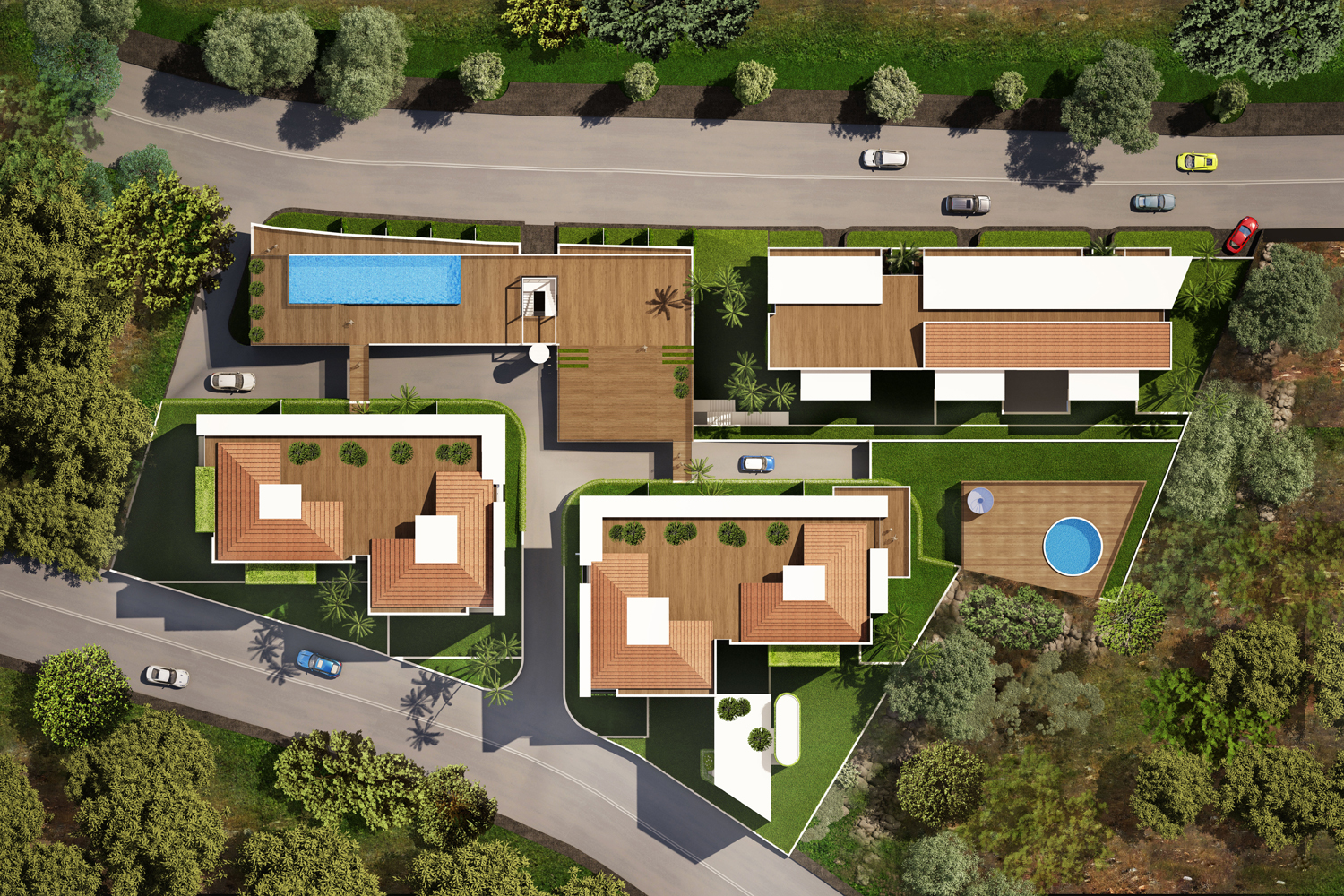 Project Plans - Preliminary
-