Any dream house should have a walk-in closet
Any dream house should have a walk-in closet, that's for sure! Make your dressing stylish and pleasant choosing your favorite style: classical, glamour or minimalist. Add much light and mirrors to see yourself from all the sides, put a colorful pouf that would make an accent. Modern or minimalist style is cool for a double closet – one side for you, the other for your second half. Pink closets are perfect for glamour girls, while dark ones look masculine but don't hesitate to use different colors and patterns – for example, emerald, the most fashionable this year. Look for some more ideas below and enjoy!
Dark, sophisticated colors with a splash of bright yellow work extremely well in this contemporary closet. A TV is a nice bonus too.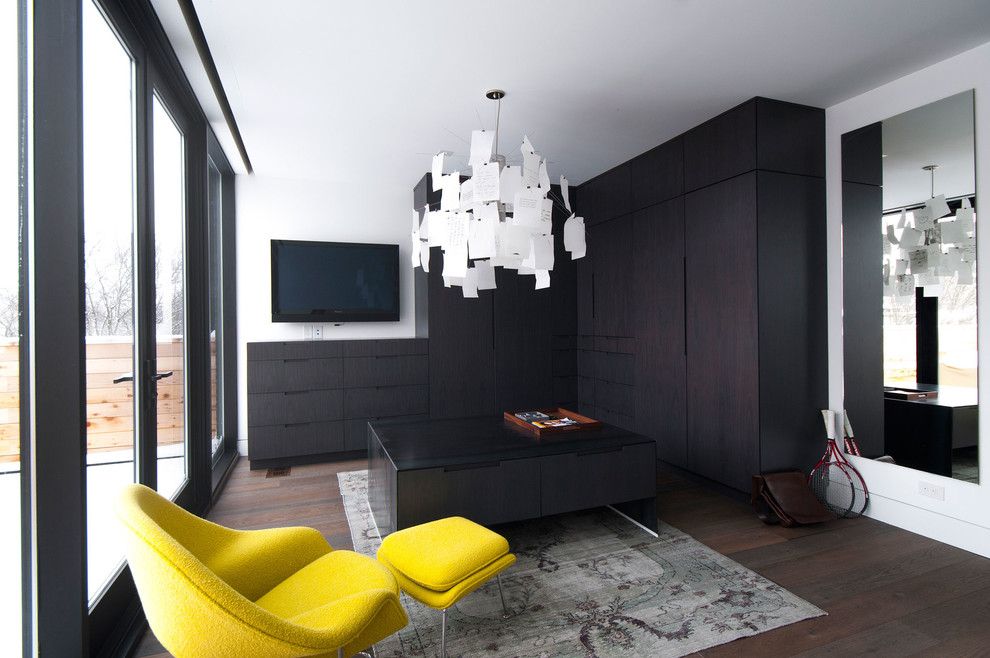 A gorgeous chandelier above the island would light your room and become its focal point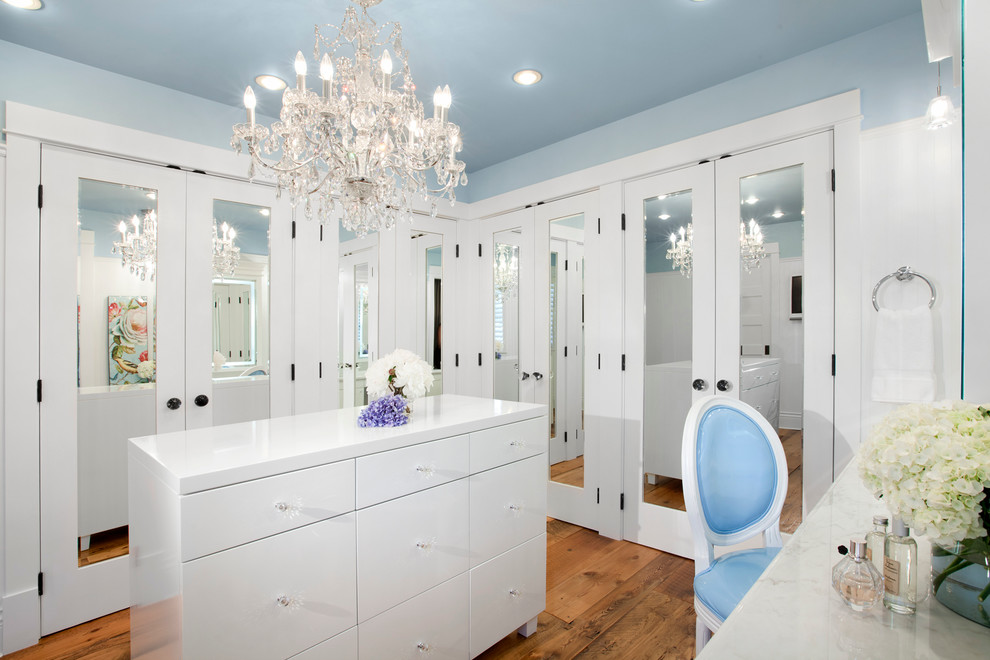 Pull-outs, valet rods, hooks, shelves and even a vanity area could be fit in a quite compact space. Just make sure to occupy all walls with storage from floors to a ceiling.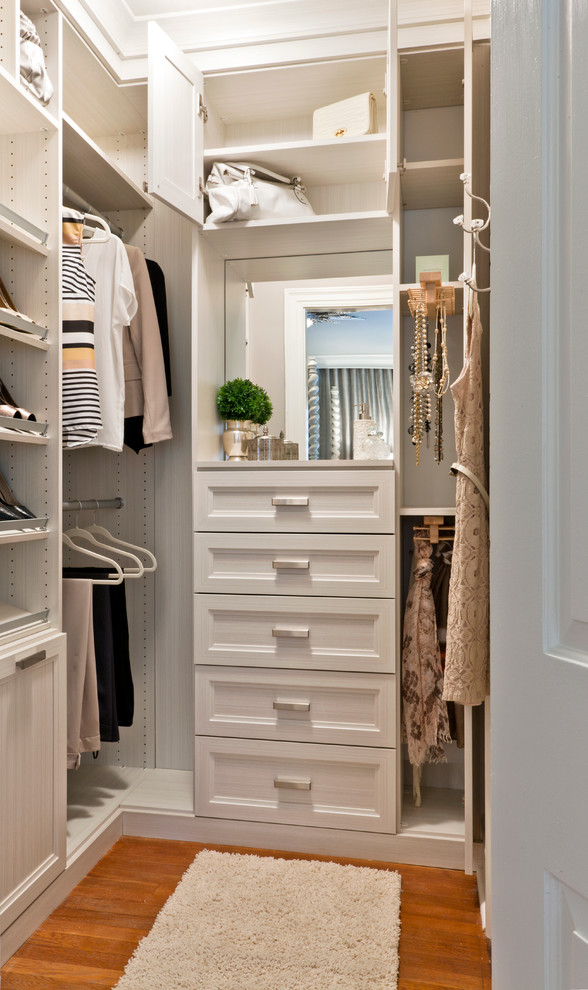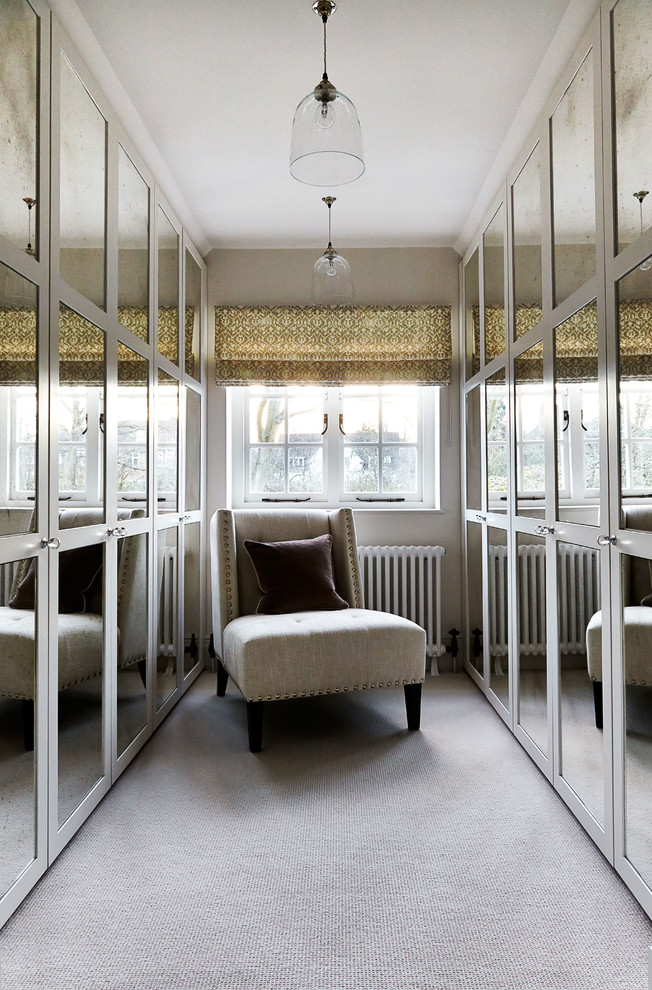 If you think that one mirror won't be enough for a fully functional dressing room then hide all your wardrobe behind mirror doors.
Sliding doors is a perfect way to hide a walk-in closet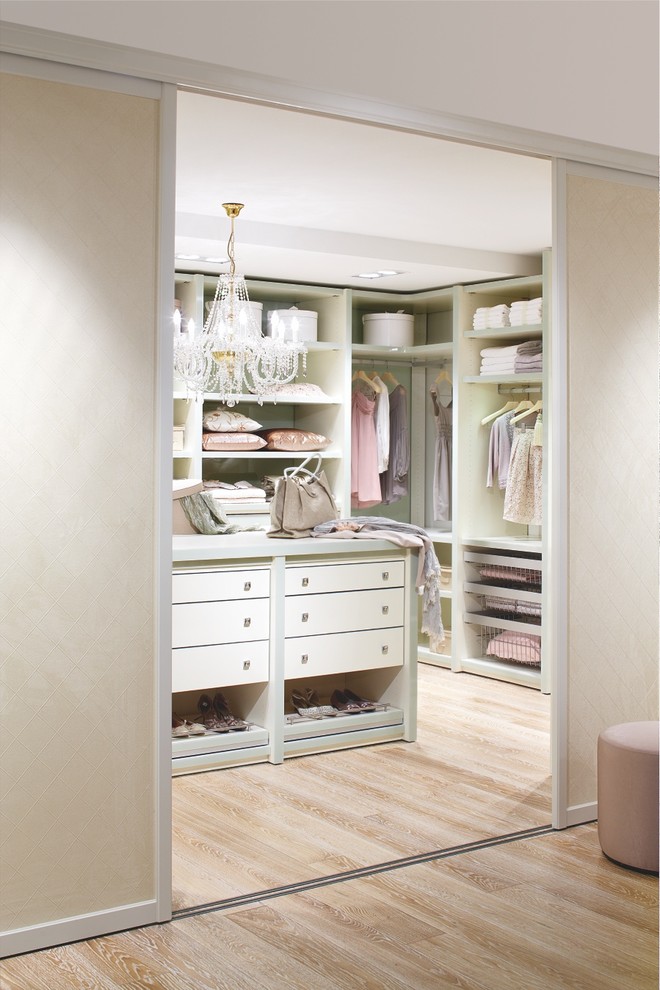 In order to make your walk-in space looks minimalist, you could conceal the wardrobe contents behind sliding doors. Leaving something on open shelves would become a focal point of such closet.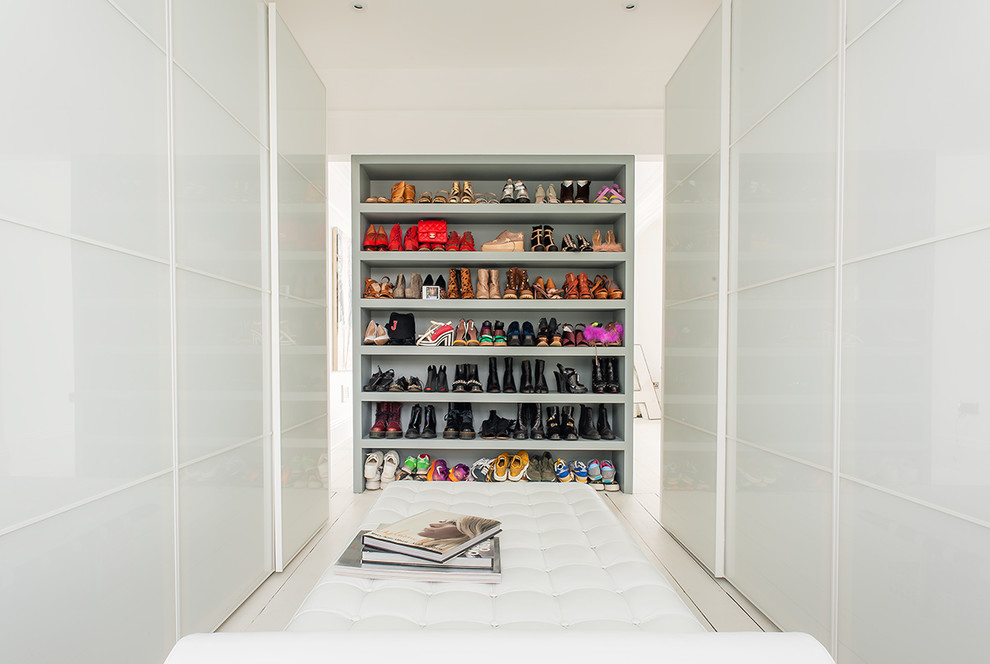 Organizing jewelry in a comfy way isn't that easy but walk-ins usually provide enough space for a dedicated cabinet so that won't be a problem.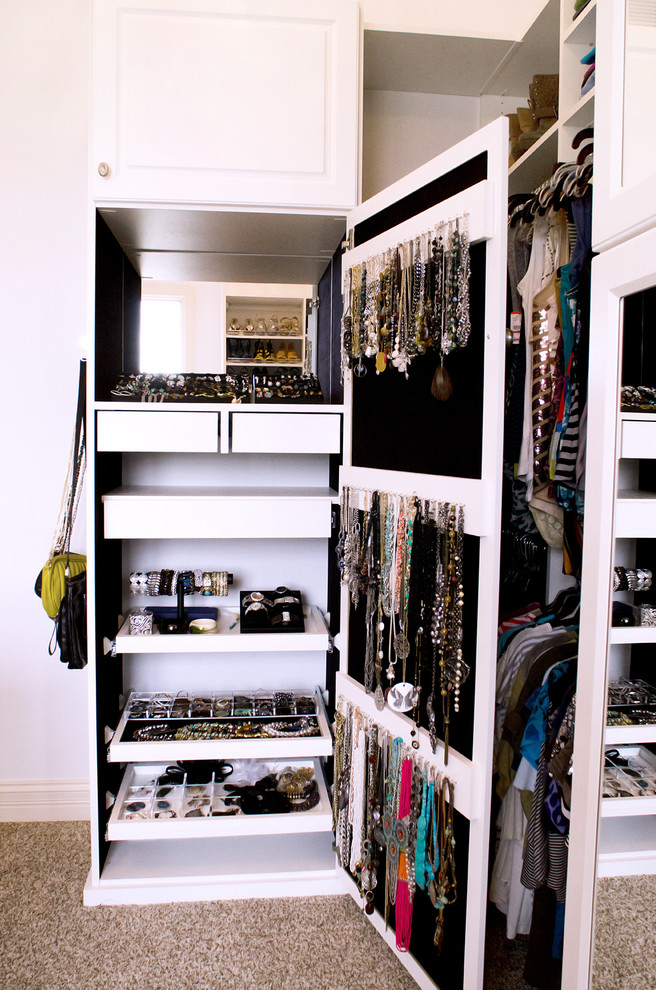 LED strips is a great solution to light up every shelf individually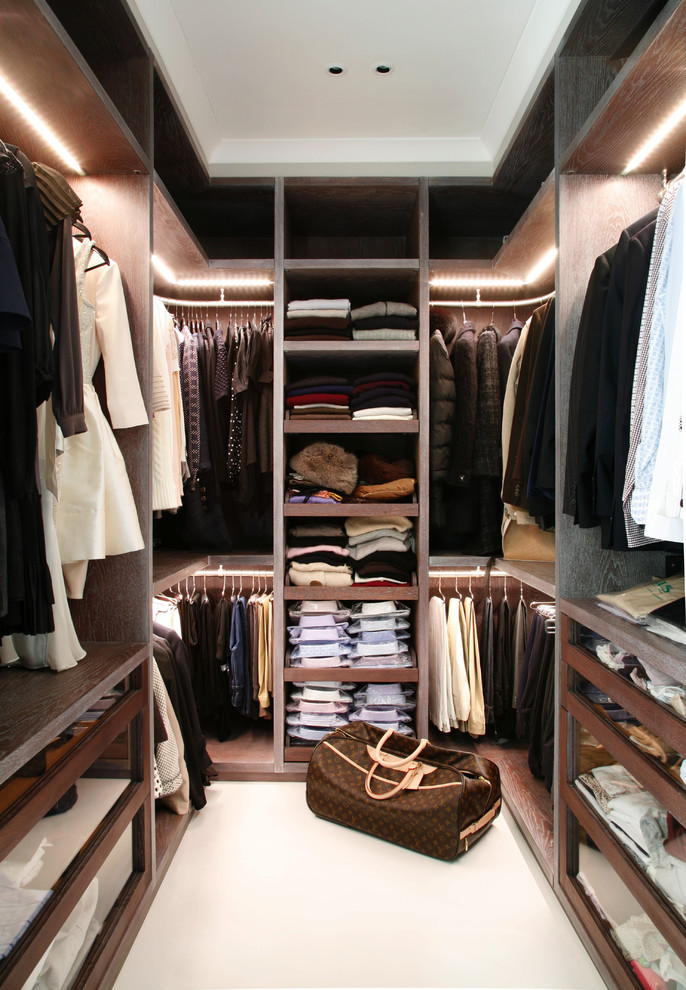 A contemporary master closet design for HIM and for HER.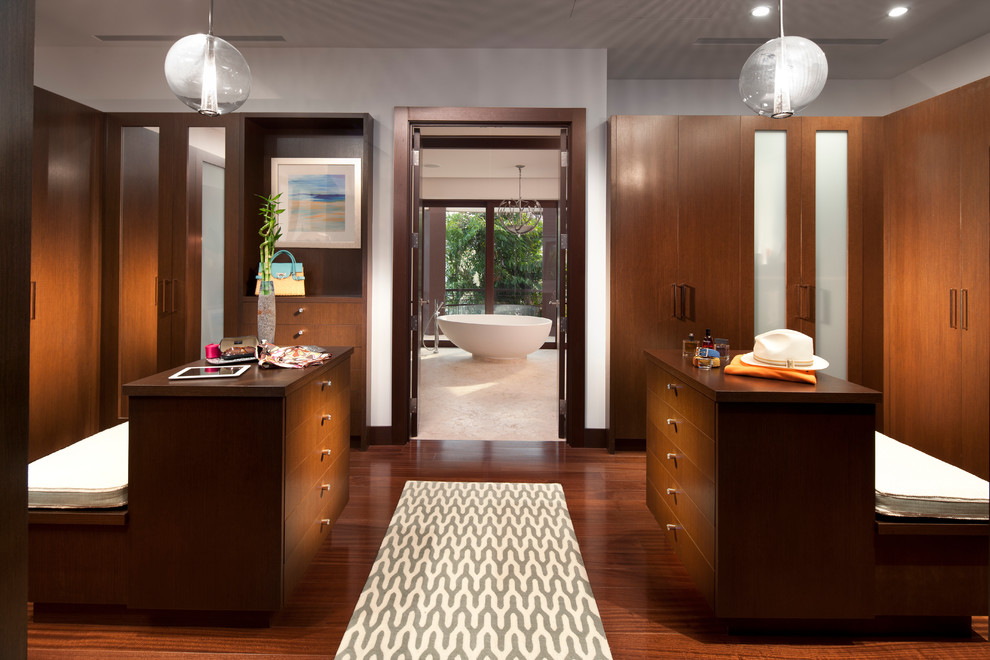 Simple rails are the perfect solutions for displaying high-heeled shoe on your wall.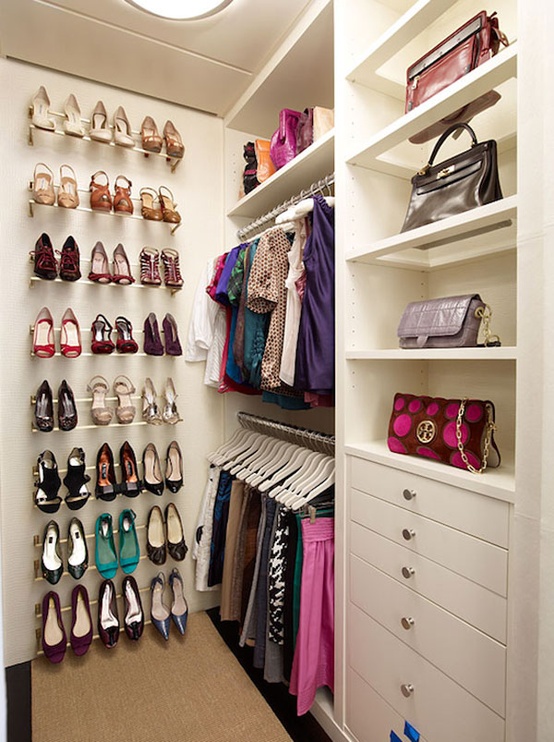 An island in a walk-in closet could provide lots of storage space and become a centerpiece of a room where you could display your accessories or some decor.