How To Make Your Home Totally Zen in 10 Steps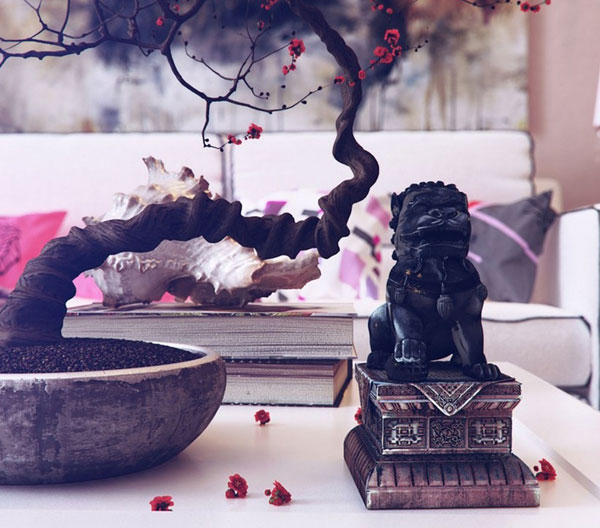 As these erratic and stressful times make it increasingly difficult to find tranquility and relaxation in our lives, one of the few options left is to create a peace haven in the comfort of our own home. This is the reason why zen principles applied in interior design have increased in popularity and become a trend of modern days. But what does zen actually mean? In Japanese, Zen refers to meditation. In interior design, it reflects balance, harmony and relaxation.
Although zen is not a proper design style and does not come with a book of strict rules, it is often associated with minimalism, simplicity and purity of lines. It is rather a way of arranging your home and creating an atmosphere that offsets the stress and hassle of your daily routine. Fancy achieving that in your own home? Consider these 10 simple steps to turn your home totally zen.
1. Go for earthy colours
A zen inspired design is all about natural colours, in soft tones, such as white, grey, shades of beige or pink beige, which have the power to induce a sense of relaxation and calmness. Chromatic harmony between the various elements is very important, as well as the visual continuity between walls, furniture and floors.
In order to add contour to a monochrome room, you may always choose to combine a dominant colour with matching objects and textured textiles such as white with moleskin or beige with rosewood. To create diversity combine two matching colours or play with degrades of your favorite colour.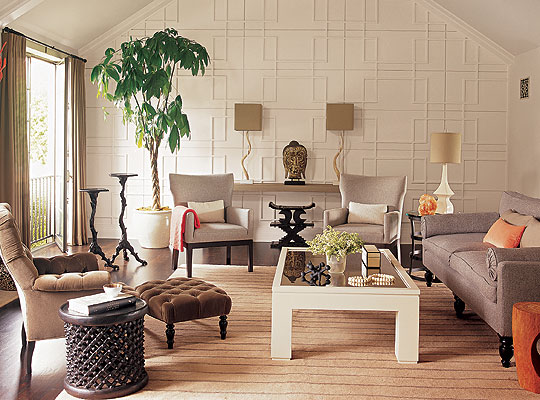 2. Place softness at your feet
Parquet is always a safe choice, as well as any massive wooden flooring. White, greyish or any light coloured parquets are especially refined but you can also choose coloured parquet provided it matches the rest of the room.
Resin floor finishing can also be extremely comfortable for a modern or loft atmosphere. Wool carpets provide a real sense of comfort but require a higher level of maintenance. However, if you choose a carpet, you may refine your zen décor and reinforce the cocooning sensation of the room by associating several carpets made of wool or pure cotton. Again, pay attention that the carpets' colour should match the floor or stay in the range of moleskin, khaki and grey.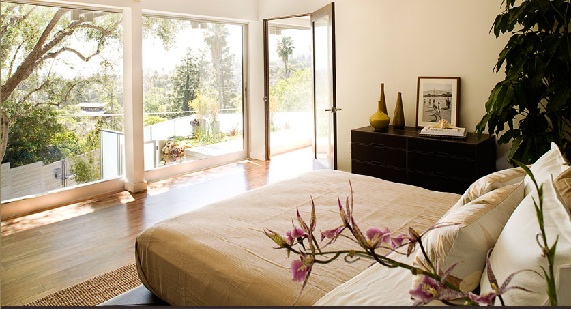 3. Choose natural and light fabrics
Fabrics should stick to the same rule of natural, light and comfortable. One of the essential elements of your zen décor are the curtains which provide a sensation of intimacy, while reducing noise and blocking air draughts. Give them a special treatment and go for natural textiles, such as linen, wool or bunting wool and match them with the rest of the room.
For a more elaborate ambiance, associate them with blinds that modulate light to obtain a different atmosphere. Pay special attention to the fixation systems, as it would be a pity to fix beautiful curtains on poor or non-matching rods.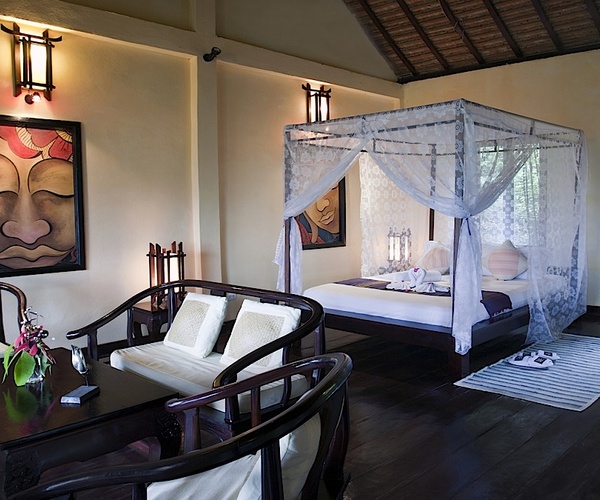 4. Play with soft and natural light
For a fully relaxing space, replace harsh florescent lights with calming, nature-inspired or candle lights. Place different sources of light which will allow you to control the intensity and the areas to be lighted. Avoid projecting a strong direct light from the ceiling and take advantage of all possibilities to mix a floor lamp, a lamp set and indirect light.
For the bed area, wall-mounted reading lights are very practical as they can be oriented to emphasize the respective area, unlike bedside lamps which are rarely flexible. If you like diffused light, you may opt for some nice (scented) candles.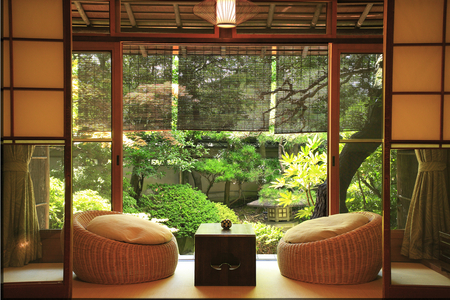 5. Keep furniture simple and natural
Zen style furniture is characterized by simple and clear lines, avoiding complicated detail and excess ornamentation. The furniture should be high quality and made of natural materials as these bring a sense of warmth and relaxation. Storage pieces (closets, cupboards, chests of drawers) may be brought to life if painted in colours matching the rest of the interior. As the bedroom is usually the key room of a zen interior, here are some special recommendations for bedroom furniture:
Place the bed close to a source of natural light and avoid placing it in front of the door or a passage area. The height of the bed must be one you feel comfortable with, but high beds (more than 55 cm) usually accentuate the sensation of comfort.  Pick upholstered, leather or patchwork headboards;
Keep your bed decorations to a minimum: use mohair, wool or fleeced covers or throws and do not exaggerate with the cushions. Rather go for different sized pillows with different pillowcases that you can arrange for sleeping or reading;
Nightstands are very useful and a nice feature of the décor. Again, be careful to choose pieces that integrate well into the design;
For a reading nook, choose a simple armchair and pay attention to the simple lines of the furniture.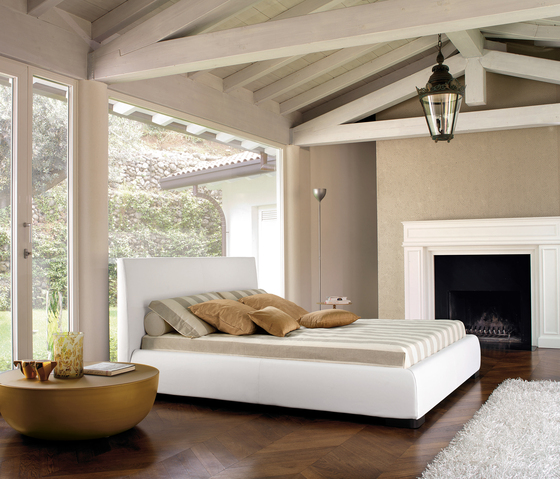 6. Keep ornaments and decorations to a minimum
For wall decorations there is the same word of order: simplicity. Avoid collections of paintings or photos and keep only those that are especially dear to you. For a fully harmonious and playful library, cover all your books in monochrome paper.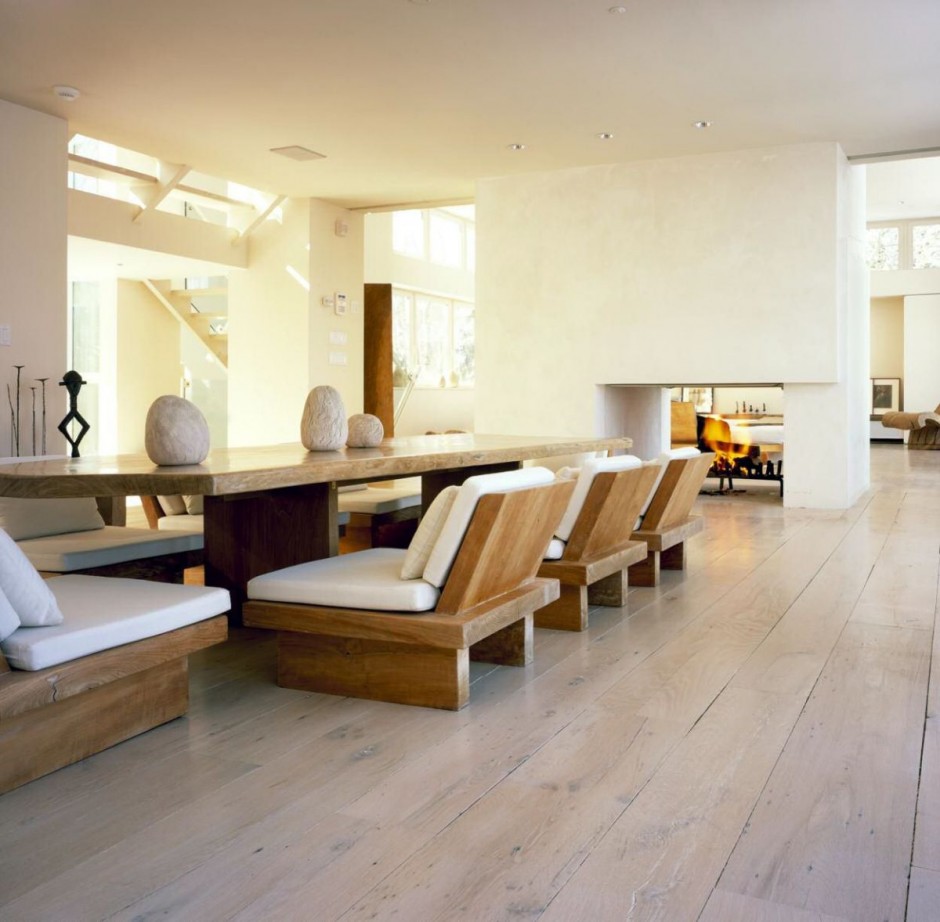 7. Enhance your room with natural scents
A homemade linen spray, soy or beeswax candles, and essential oils are all natural ways to enhance your room with fresh scents, which can not only be calming when it's time to sleep, but also invigorating when it's time to wake.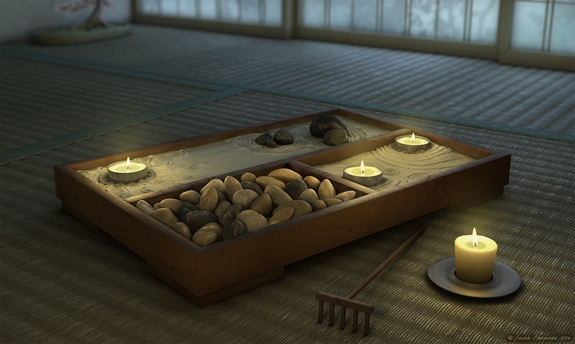 8. Remove electronic disturbances
Electronic devices are most often a source of distraction and therefore do not integrate in a fully zen decor. However, if you need to have your TV set in the bedroom for instance, make sure you place it in a discrete area or hide it in a specially designed cupboard. As well, make sure you hide all wires and cables that could distort the serene atmosphere of the entire setting.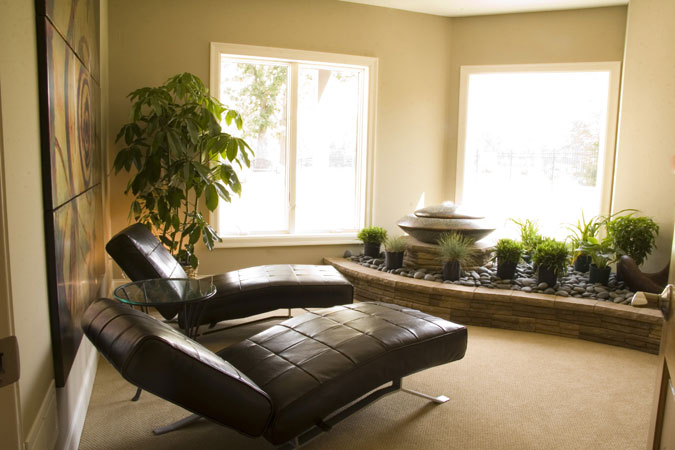 9. Bring in calmness with green plants
Plants have a calming effect through their soothing green colors and by providing oxygen. However, avoid flowers which need special maintenance or may emanate disturbing scents. Bonsai trees or hanging terrariums, for example, make a good choice and are often included in zen décor.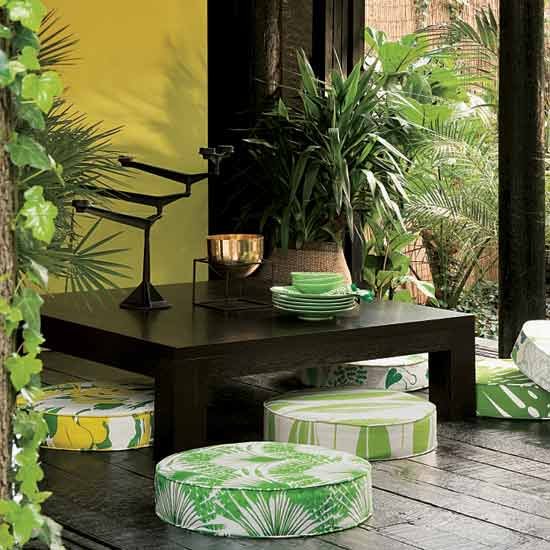 10. Eliminate clutter
Keep accessories and tchotchkes to a minimum or eliminate them altogether, as clutter can inhibit relaxation. Clear your room of as many items as possible and keep only the essentials, but feel free to add whatever may bring you extra comfort.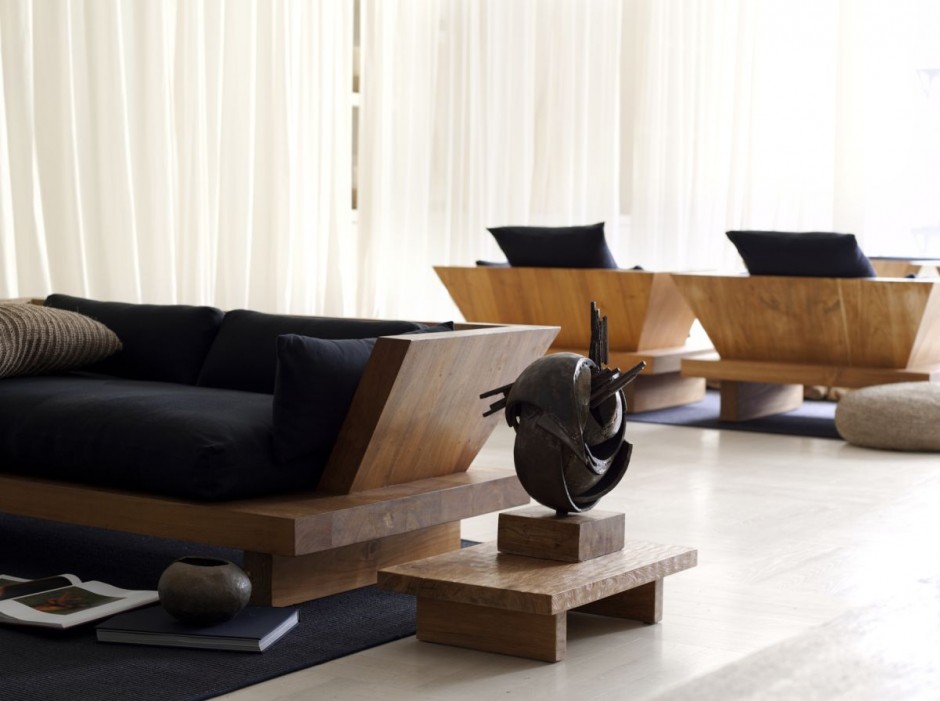 Read more: http://freshome.com/2012/12/31/how-to-make-your-home-totally-zen-in-10-steps/#ixzz4oUt6ny9x
Follow us: @freshome on Twitter | freshome on Facebook